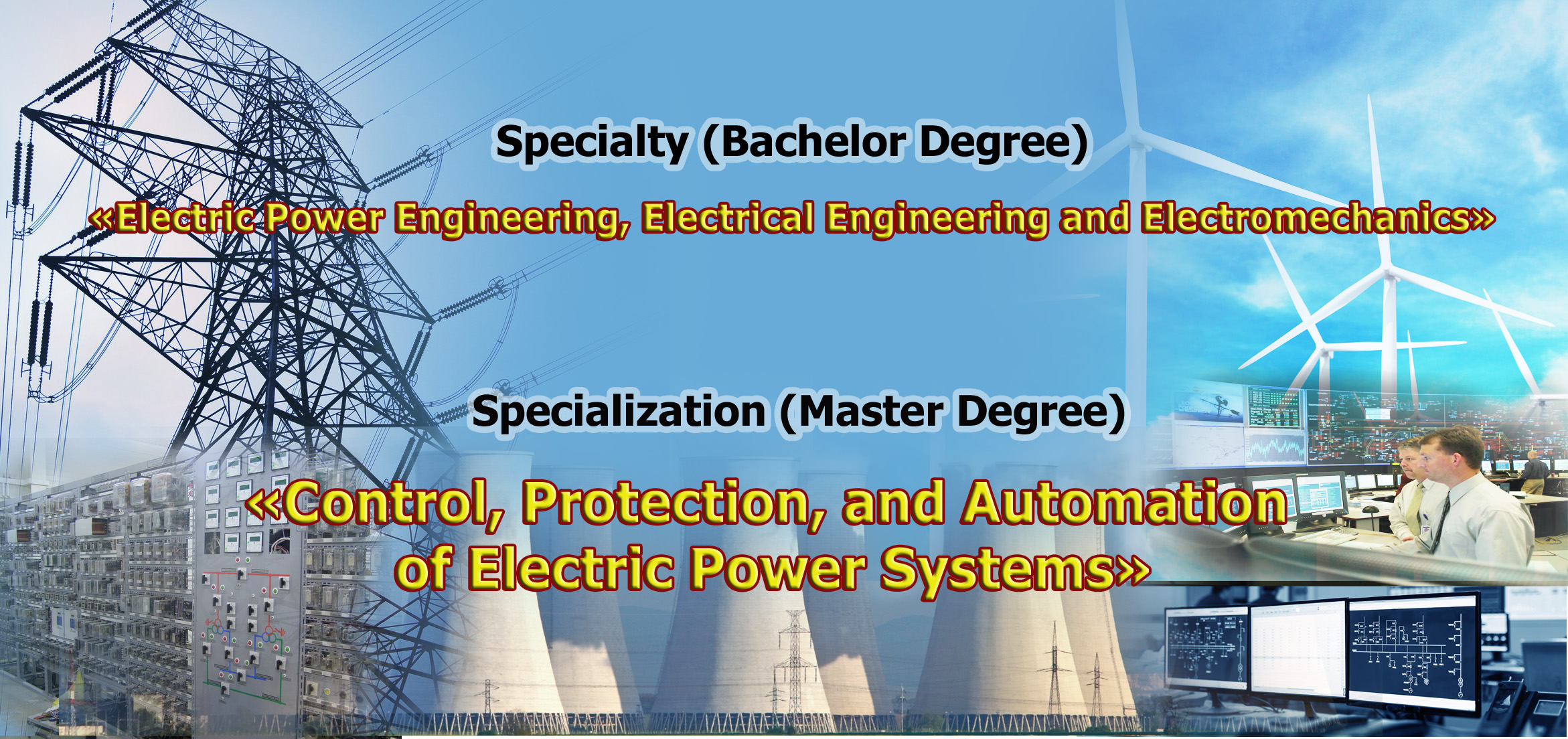 Dear friend! If You are dreaming of becoming a true professional in the field of power engineering, then the "Control, Protection, and Automation of Electric Power Systems" educational program is for You. An exciting journey into the energy world awaits You, where you will gain valuable knowledge, as well as learn how to develop useful projects using the SMART GRID technologies related to the development of automation systems, protection, information support of energy objects and application software for modern information management systems. Here You will be assisted by a highly qualified teaching staff, as well as a friendly student community.
The main advantage of our professionals, among other things, is understanding the complex processes that take place in the energy sector and the latest computer technologies that save resources, time, and take those processes to a new quality level. The working partnership with universities in the US, Canada, and Western Europe allows our students to obtain a double European diploma, participate in international projects, conferences and gain valuable experience that will help them to realize their skills and knowledge in their professional activities. Make the right choice – join the Department of Power Systems Automation. Become a real pro!
"Control, Protection, and Automation of Electric Power Systems" is one of the newest educational programs by which specialists are prepared for solving scientific, technical and production problems in the field of control of production, distribution and consumption of electricity.
The PSA department has six educational and research laboratories, equipped with advanced computing and microprocessor protection and automation equipment, telecommunication support and control systems from the world's leading companies. Specialized training centers, existing on the basis of the department, serve as a laboratory base and subject environment for the implementation of course and diploma projects.
This training program opens up great opportunities for graduates to find employment and interesting work in international electric power companies, research and design institutes, institutions and firms such as Siemens, Schneider Electric, ABB and numerous Ukrainian companies, whose basic activity is related to the development and operation of information security, computer technology, protection and automation systems.
Senior students have the opportunity to receive, in parallel, a second higher education, including abroad, to undergo military training and to participate in the research work of the department.

Admission of foreign citizens to the National Technical University of Ukraine "Igor Sikorsky Kyiv Polytechnic Institute" is based on the results of placement testing on the basis of the Contract signed by the University administration with the applicant or other higher education institution with physical or juridical persons; admission is possible on the basis of international agreements by letters of Ministry of Education and Science of Ukraine and in frames of government order.
Master Degree is the education and qualification level of specialist, which provides a special extended knowledge and innovative skills, on the basis of Bachelor Degree.
Admission of foreign citizens to the Master Degree program is carrying out on a competitive basis and in the form of a placement testing.
The main requirements for admission of a foreign citizen to complete Master Degree program are:
possession of a Bachelor Diploma (with matching specialty);
language skills at a sufficient level for training, which is confirmed by successful passing of placement testing;
satisfactory state of health;
personally submit an application and documents for receipt from July 20 to October 15.
Admission of foreign citizens for the 5th year of the Igor Sikorsky KPI is carried out provided:
obtained a bachelor's degree or an educational qualification level of a specialist;
successful entrance examination;
university invitation.
Admission to the preparation of a master's degree on the basis of a bachelor's degree obtained in another specialty, subject to the successful completion of additional entrance examinations.
Entrance tests at admission for the 5th year are from:
foreign language;
the specialty to which they enter;
additional entrance exam (subject to a bachelor's degree obtained in another specialty).
epartment that provides Master Degree program also develops a major subject examination program. Department of Language Training develops a program for the language examination.
Students who have obtained Bachelor Degree outside of Ukraine should submit documents which have passed nostrification in the Ministry of Education and Science of Ukraine or in the Igor Sikorsky KPI.
The complete list of required documents, terms and conditions for admission and other information for foreign applicants You can find on the website of Center for International Education of Igor Sikorsky Kyiv Polytechnic Institute